Fiona Muhleisen is a research intern at AGI for the summer of 2023. She assists resident fellows with their research projects, manages databases, and helps organize and document events.
Ms. Muhleisen is currently pursuing a bachelor's degree in International Relations at Pomona College with a minor in German Studies. She has completed coursework on topics including the intelligence community, U.S. foreign policy, German film, and German contemporary literature. Her research interests center on national security and the implications of democratic backsliding on transatlantic relationships.
Aside from her academic pursuits, Ms. Muhleisen is a research assistant for Pomona College's German Department developing a course about Swiss film. In this capacity, she explores the European film industry and entertainment law. Ms. Muhleisen is fluent in German and Hungarian.
"We Can Do It" Again? Eight years ago, in August 2015, former Chancellor Angela Merkel first used the phrase "Wir schaffen das" (we can do this) to signal Germany's willingness …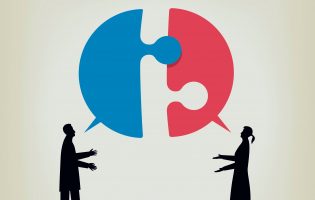 Consequences for Politics and Society An Exchange Outside of the Metropolitan Areas A Three-Year AGI Project – Final Conference Summary In recent years, open communication and compromise have been neglected …
State Secretary in the Federal Ministry of Defense Nils Hilmer, a member of the Social Democratic Party, was appointed State Secretary in the Federal Ministry of Defense in March 2023. …