Aaron Wheeler is a research intern at AGI for the summer of 2023. He assists resident fellows with their research projects, manages databases, and helps organize and document events.
Mr. Wheeler is currently pursuing a bachelor's degree in International Politics at Georgetown University's Walsh School of Foreign Service. He is also pursuing minors in German and History. He is concentrating his studies on issues related to immigration and climate change policy within the European Union. He is also interested in transatlantic security and trade policy.
Mr. Wheeler completed his first two years of undergraduate school at the University of Pittsburgh before transferring to Georgetown, where he pursued a double major in Political Science and German with a certificate in European Union Studies.
In the past few years, the German government led by Olaf Scholz has shifted considerably Berlin's policy regarding the Indo-Pacific region. Concerned by China's expanding power and ambitions in the …
State Secretary at the Ministry of Economic Affairs and Climate Action Dr. Philipp Nimmermann currently serves as the State Secretary for Energy in the Federal Ministry of Economic Affairs and …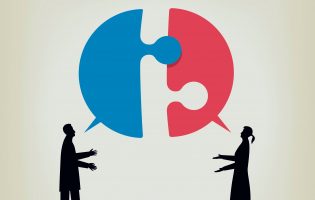 Consequences for Politics and Society An Exchange Outside of the Metropolitan Areas A Three-Year AGI Project – Final Conference Summary In recent years, open communication and compromise have been neglected …