Episode 80: 40 Years of AGI—A Conversation with Frank Trommler
Senior Fellow; Director, Society, Culture & Politics Program
Dr. Eric Langenbacher is a Senior Fellow and Director of the Society, Culture & Politics Program at AICGS.
Dr. Langenbacher studied in Canada before completing his PhD in Georgetown University's Government Department in 2002. His research interests include collective memory, political culture, and electoral politics in Germany and Europe. Recent publications include the edited volumes Twilight of the Merkel Era: Power and Politics in Germany after the 2017 Bundestag Election (2019), The Merkel Republic: The 2013 Bundestag Election and its Consequences (2015), Dynamics of Memory and Identity in Contemporary Europe (co-edited with Ruth Wittlinger and Bill Niven, 2013), Power and the Past: Collective Memory and International Relations (co-edited with Yossi Shain, 2010), and From the Bonn to the Berlin Republic: Germany at the Twentieth Anniversary of Unification (co-edited with Jeffrey J. Anderson, 2010). With David Conradt, he is also the author of The German Polity, 10th and 11th edition (2013, 2017).
Dr. Langenbacher remains affiliated with Georgetown University as Teaching Professor and Director of the Honors Program in the Department of Government. He has also taught at George Washington University, Washington College, The University of Navarre, and the Universidad Nacional de General San Martin in Buenos Aires, Argentina, and has given talks across the world. He was selected Faculty Member of the Year by the School of Foreign Service in 2009 and was awarded a Fulbright grant in 1999-2000 and the Hopper Memorial Fellowship at Georgetown in 2000-2001. Since 2005, he has also been Managing Editor of German Politics and Society, which is housed in Georgetown's BMW Center for German and European Studies. Dr. Langenbacher has also planned and run dozens of short programs for groups from abroad, as well as for the U.S. Departments of State and Defense on a variety of topics pertaining to American and comparative politics, business, culture, and public policy.
__
University of Pennsylvania
Frank Trommler is Professor Emeritus of German at the University of Pennsylvania, where he has been a member of the Department of Germanic Languages and Literatures since 1970. He has taught courses in German language, literature and culture in the nineteenth and twentieth centuries and, since 1985, also in Comparative Literature. He chaired the Department in 1980-86 and several times since 1994 as acting chair. In 1996-2000 he also served as acting chair of Penn's Department of Slavic Languages.
A Guggenheim Fellow in 1984/85, Trommler was President of the AATG chapter Philadelphia in 1986-1990, President of the German Studies Association in 1991/92, and Director of the Humanities Program at the American Institute for Contemporary German Studies in Washington, DC, from 1995-2003. In 1994 he was awarded the Bundesverdienstkreuz by the President of the Federal Republic for his work in the field of American-German relations.
His publications include Roman und Wirklichkeit (1965), Sozialistische Literatur in Deutschland (1976), Die Kultur der Weimarer Republik (1978, with Jost Hermand, several reprints), America and the Germans (1985, also in German), Germanistik in den USA (1989), Thematics Reconsidered (1995), The Cultural Legitimacy of the Federal Republic (1999), Berlin: The new Capital in the East (2000), The German-American Encounter (2001, also in German), Weimars transatlantischer Mäzen: Die Lincoln-Stiftung 1927-1934 (2008). In 1995-2003 he edited fourteen volumes of the AICGS Humanities Series on Contemporary German Studies. A Festschrift in his honor appeared in 2004 under the title, The Many Faces of Germany, edited by John McCarthy, Walter Grünzweig, and Thomas Koebner.
Emeritus professor since 2007, Trommler published the first comprehensive study of German cultural diplomacy with France, Britain, United States, Russia, Poland, and Italy in 2014 under the title, Kulturmacht ohne Kompass: Deutsche auswärtige Kulturbeziehungen im 20. Jahrhundert (Cologne: Böhlau).
In 2014 he received the honorary degree of Doctor of Modern Languages at Middlebury College, Vermont, at the occasion of the 100th anniversary of the Middlebury Language School which was founded by the German professor Lilian Stroebe in 1915. The event united over a hundred MA and PhD graduates of the summer immersion programs in ten languages.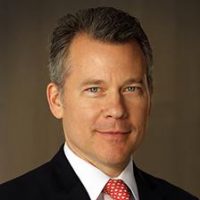 President of AGI
Jeffrey Rathke is the President of the American Institute for Contemporary German Studies at the Johns Hopkins University in Washington, DC.
Prior to joining AICGS, Jeff was a senior fellow and deputy director of the Europe Program at CSIS, where his work focused on transatlantic relations and U.S. security and defense policy. Jeff joined CSIS in 2015 from the State Department, after a 24-year career as a Foreign Service Officer, dedicated primarily to U.S. relations with Europe. He was director of the State Department Press Office from 2014 to 2015, briefing the State Department press corps and managing the Department's engagement with U.S. print and electronic media. Jeff led the political section of the U.S. Embassy in Kuala Lumpur from 2011 to 2014. Prior to that, he was deputy chief of staff to the NATO Secretary General in Brussels. He also served in Berlin as minister-counselor for political affairs (2006–2009), his second tour of duty in Germany. His Washington assignments have included deputy director of the Office of European Security and Political Affairs and duty officer in the White House Situation Room and State Department Operations Center.
Mr. Rathke was a Weinberg Fellow at Princeton University (2003–2004), winning the Master's in Public Policy Prize. He also served at U.S. Embassies in Dublin, Moscow, and Riga, which he helped open after the collapse of the Soviet Union. Mr. Rathke has been awarded national honors by Estonia, Latvia, and Lithuania, as well as several State Department awards. He holds an M.P.P. degree from Princeton University and B.A. and B.S. degrees from Cornell University. He speaks German, Russian, and Latvian.
__
---
On this episode of The Zeitgeist, AGI looks back on the 40 years of the Institute's work on strengthening the American-German relationship through academic research, policy dialogue, and exchanges. AGI President Jeff Rathke is joined by Eric Langenbacher, Senior Fellow and Director of AGI's Society, Culture & Politics Program, and Frank Trommler, Professor Emeritus of German at the University of Pennsylvania. Dr. Trommler, who led the AGI Humanities Program from 1995 to 2003, directed the Institute's work on political and social issues of the newly-reunified Federal Republic of Germany as well as changing dynamics in the transatlantic relationship, especially in the aftermath of the September 11 terrorist attacks. Tune in as our guests recount past AGI work on crucial issues in understanding Germany and the American-German partnership and discuss what the Institute can do to carry out our mission in a changing geopolitical landscape.
---
Host
Jeff Rathke, President, AGI
Guests
Eric Langenbacher, Senior Fellow and Director, Society, Culture & Politics Program
Frank Trommler, Professor Emeritus of German, University of Pennsylvania & Former Director, Humanities Program, AGI
---
This podcast is part of the Society, Culture & Politics Program's AGI 40th anniversary series. It is supported by the German Marshall Fund of the United States.