Episode 62: Pandemic Lessons for Public Health Policy in Germany and the United States
Progressive Policy Institute
Arielle Kane is the director of health care at the Progressive Policy Institute, a center-left think tank in Washington, DC. Her research focuses on what comes next for health policy in order to expand access, reduce costs, and improve quality. Specifically, she focusses on how innovation in health care can help achieve those goals.
Prior to joining PPI, she worked at the Deloitte Center for Health Solutions where she researched provider issues, including conducting a survey of health system CEOs on the future of health care; policy issues, including analysis of the recent tax overhaul; and managed a weekly newsletter which provided updates and analysis on health policy and industry news. Arielle also worked in Oregon politics prior to moving to Washington, DC. Arielle received her Master of Public Policy from Georgetown University.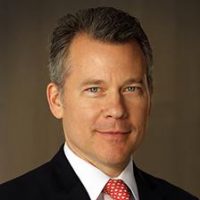 President of AGI
Jeffrey Rathke is the President of the American Institute for Contemporary German Studies at the Johns Hopkins University in Washington, DC.
Prior to joining AICGS, Jeff was a senior fellow and deputy director of the Europe Program at CSIS, where his work focused on transatlantic relations and U.S. security and defense policy. Jeff joined CSIS in 2015 from the State Department, after a 24-year career as a Foreign Service Officer, dedicated primarily to U.S. relations with Europe. He was director of the State Department Press Office from 2014 to 2015, briefing the State Department press corps and managing the Department's engagement with U.S. print and electronic media. Jeff led the political section of the U.S. Embassy in Kuala Lumpur from 2011 to 2014. Prior to that, he was deputy chief of staff to the NATO Secretary General in Brussels. He also served in Berlin as minister-counselor for political affairs (2006–2009), his second tour of duty in Germany. His Washington assignments have included deputy director of the Office of European Security and Political Affairs and duty officer in the White House Situation Room and State Department Operations Center.
Mr. Rathke was a Weinberg Fellow at Princeton University (2003–2004), winning the Master's in Public Policy Prize. He also served at U.S. Embassies in Dublin, Moscow, and Riga, which he helped open after the collapse of the Soviet Union. Mr. Rathke has been awarded national honors by Estonia, Latvia, and Lithuania, as well as several State Department awards. He holds an M.P.P. degree from Princeton University and B.A. and B.S. degrees from Cornell University. He speaks German, Russian, and Latvian.
__
Harvard Kennedy School
Philipp Heuermann is an MPA Candidate at the Harvard Kennedy School. His main expertise centers around healthcare, biotech and foreign policy. As part of his studies at Harvard, he worked on a research project with Harvard's Belfer Center of Science and International Affairs on deep-tech entrepreneurship and innovation policy.
Philipp received his undergraduate degree in Public Policy from the University of Passau and his graduate degree in International Affairs from Peking University and The London School of Economics. With prior professional experience at the global strategy consulting firm PwC Strategy& and the European Parliament, Philipp is interested in the interplay of the public and private sectors in creating positive societal impact in the healthcare and biotechnology space.
---
On this episode of The Zeitgeist, AGI President Jeff Rathke discusses the experience of managing the COVID-19 pandemic and lessons for public health policy in Germany and the United States with Arielle Kane, director of healthcare at the Progressive Policy Institute, and Philipp Heuermann, MPA candidate at the Harvard Kennedy School. How has the public's trust in government institutions and scientific expertise impacted both countries' covid responses? Has the pandemic changed the population health profile and introduced new vulnerabilities in our healthcare infrastructure? Are the public health systems in Germany and the United States ready to deal with a surge in long-term chronic care as COVID-19 becomes endemic? How should prosperous nations manage innovation collaboration and healthcare worker mobility while taking a global view on emerging public health challenges?
---
Host
Jeff Rathke, President, AGI
Guest
Philipp Heuermann, MPA candidate, Harvard Kennedy School
Arielle Kane, Director of Healthcare, Progressive Policy Institute
---
This podcast episode is part of the AGI project "The Importance of the Transatlantic Partnership in Times of Global Crises" and is generously funded by the the European Recovery Program (ERP) of the Federal Ministry for Economic Affairs and Climate Action (BMWK).