Episode 45: Democracy as the Victor in Germany's Federal Election
Co-President, Heinrich Böll Foundation
Dr. Ellen Ueberschär has been Co-President of the Heinrich Böll Foundation, together with Barbara Unmüssig, since July 2017. She is responsible for the Foundation's domestic department as well as for foreign and security policy, Europe and North America, Turkey and Israel. She is also the head of "Green Campus", the Foundation's scholarship program, the "Grüne Akademie" – a think tank of researchers and policymakers – and the "Grünes Gedächtnis" archive.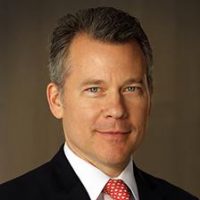 President of AGI
Jeffrey Rathke is the President of the American Institute for Contemporary German Studies at the Johns Hopkins University in Washington, DC.
Prior to joining AICGS, Jeff was a senior fellow and deputy director of the Europe Program at CSIS, where his work focused on transatlantic relations and U.S. security and defense policy. Jeff joined CSIS in 2015 from the State Department, after a 24-year career as a Foreign Service Officer, dedicated primarily to U.S. relations with Europe. He was director of the State Department Press Office from 2014 to 2015, briefing the State Department press corps and managing the Department's engagement with U.S. print and electronic media. Jeff led the political section of the U.S. Embassy in Kuala Lumpur from 2011 to 2014. Prior to that, he was deputy chief of staff to the NATO Secretary General in Brussels. He also served in Berlin as minister-counselor for political affairs (2006–2009), his second tour of duty in Germany. His Washington assignments have included deputy director of the Office of European Security and Political Affairs and duty officer in the White House Situation Room and State Department Operations Center.
Mr. Rathke was a Weinberg Fellow at Princeton University (2003–2004), winning the Master's in Public Policy Prize. He also served at U.S. Embassies in Dublin, Moscow, and Riga, which he helped open after the collapse of the Soviet Union. Mr. Rathke has been awarded national honors by Estonia, Latvia, and Lithuania, as well as several State Department awards. He holds an M.P.P. degree from Princeton University and B.A. and B.S. degrees from Cornell University. He speaks German, Russian, and Latvian.
__
---
The September 26 German federal election marked a notable decline of the traditional big-tent parties (Volksparteien) and significant gains by the Green Party and the liberal Free Democratic Party, who enjoyed strong support from younger generations of voters. On this Episode of The Zeitgeist, AGI President Jeff Rathke talks with Dr. Ellen Ueberschär, co-president of the Green Party-affiliated Heinrich Böll Foundation, to discuss the takeaways from the recent election as well as potential domestic and foreign policy priorities for the next coalition government. How is political landscape in Germany changing? How might intergenerational equity find its way into a coalition agreement? How might the traditional elements of the transatlantic relationship change?
---
Host
Jeff Rathke, President, AGI
Guest
Dr. Ellen Ueberschär, co-president, Heinrich Böll Foundation