Episode 39: Revitalizing Transatlantic Power
Director, German Council on Foreign Relations (DGAP)
Dr. Daniela Schwarzer is director of DGAP.
Previously, she was a member of the executive team of the German Marshall Fund of the United States (GMF), serving as its senior director of research, as well as heading its Berlin office and Europe program. Prior to her work at GMF, Schwarzer spent eight years at the German Institute for International and Security Affairs (SWP), where she led its research group on European integration from 2008 to 2013. During this time, she advised Poland and France during their respective EU Council presidencies, served as a consultant to the Centre d'Analyse Stratégique for the French prime minister, and was a member of the "Europe" working group of the Whitebook Commission on Foreign and European Policy. Before joining SWP, she worked as an opinion page editor and France correspondent for Financial Times Deutschland.
Since 2014, Schwarzer has held a senior research professorship at Johns Hopkins University's School of Advanced International Studies (SAIS) in Washington, DC/Bologna. She was a Fritz Thyssen Fellow at Harvard University's Weatherhead Center for International Affairs in 2012–13. Schwarzer taught for several years at the Freie Universität Berlin and at the Hertie School of Governance and has lectured at the Collège d'Europe in Bruges, the Institute of European Studies of Macau, and the Universität Salzburg. She serves on the advisory boards of the European Council on Foreign Relations (ECFR) and the Jacques Delors Institute in Paris and is a non-executive board member of BNP Paribas.
Senior Fellow; Director, Society, Culture & Politics Program
Dr. Eric Langenbacher is a Senior Fellow and Director of the Society, Culture & Politics Program at AICGS.
Dr. Langenbacher studied in Canada before completing his PhD in Georgetown University's Government Department in 2002. His research interests include collective memory, political culture, and electoral politics in Germany and Europe. Recent publications include the edited volumes Twilight of the Merkel Era: Power and Politics in Germany after the 2017 Bundestag Election (2019), The Merkel Republic: The 2013 Bundestag Election and its Consequences (2015), Dynamics of Memory and Identity in Contemporary Europe (co-edited with Ruth Wittlinger and Bill Niven, 2013), Power and the Past: Collective Memory and International Relations (co-edited with Yossi Shain, 2010), and From the Bonn to the Berlin Republic: Germany at the Twentieth Anniversary of Unification (co-edited with Jeffrey J. Anderson, 2010). With David Conradt, he is also the author of The German Polity, 10th and 11th edition (2013, 2017).
Dr. Langenbacher remains affiliated with Georgetown University as Teaching Professor and Director of the Honors Program in the Department of Government. He has also taught at George Washington University, Washington College, The University of Navarre, and the Universidad Nacional de General San Martin in Buenos Aires, Argentina, and has given talks across the world. He was selected Faculty Member of the Year by the School of Foreign Service in 2009 and was awarded a Fulbright grant in 1999-2000 and the Hopper Memorial Fellowship at Georgetown in 2000-2001. Since 2005, he has also been Managing Editor of German Politics and Society, which is housed in Georgetown's BMW Center for German and European Studies. Dr. Langenbacher has also planned and run dozens of short programs for groups from abroad, as well as for the U.S. Departments of State and Defense on a variety of topics pertaining to American and comparative politics, business, culture, and public policy.
__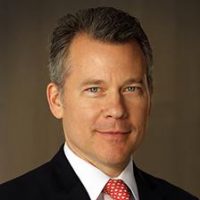 President of AGI
Jeffrey Rathke is the President of the American Institute for Contemporary German Studies at the Johns Hopkins University in Washington, DC.
Prior to joining AICGS, Jeff was a senior fellow and deputy director of the Europe Program at CSIS, where his work focused on transatlantic relations and U.S. security and defense policy. Jeff joined CSIS in 2015 from the State Department, after a 24-year career as a Foreign Service Officer, dedicated primarily to U.S. relations with Europe. He was director of the State Department Press Office from 2014 to 2015, briefing the State Department press corps and managing the Department's engagement with U.S. print and electronic media. Jeff led the political section of the U.S. Embassy in Kuala Lumpur from 2011 to 2014. Prior to that, he was deputy chief of staff to the NATO Secretary General in Brussels. He also served in Berlin as minister-counselor for political affairs (2006–2009), his second tour of duty in Germany. His Washington assignments have included deputy director of the Office of European Security and Political Affairs and duty officer in the White House Situation Room and State Department Operations Center.
Mr. Rathke was a Weinberg Fellow at Princeton University (2003–2004), winning the Master's in Public Policy Prize. He also served at U.S. Embassies in Dublin, Moscow, and Riga, which he helped open after the collapse of the Soviet Union. Mr. Rathke has been awarded national honors by Estonia, Latvia, and Lithuania, as well as several State Department awards. He holds an M.P.P. degree from Princeton University and B.A. and B.S. degrees from Cornell University. He speaks German, Russian, and Latvian.
__
---
President Joe Biden has made rebuilding the transatlantic partnership a focus of his administration after four years of frosty relations between Europe and the United States. One of the most important American partners in Europe is Germany, so the relationship between Washington and Berlin will be central for developing the fresh prospects for cooperation. As the Biden administration hits its stride, Germany is entering its own election cycle, with regional elections this spring building to a federal election on September 26 and a new new chancellor will take office later this year.
Climate, the role of digital technologies, global trade, China, and Russia are high on the long list of issues that could benefit from close transatlantic consultation and policy coordination. In the United States, Germany, and the EU, politicians and the public are increasingly aware of the fragility of democracy as well as the need to defend it in the face of rising authoritarian powers around the world. Yet real obstacles remain for rebuilding the transatlantic partnership.
On this episode, Dr. Daniela Schwarzer, Director of German Council on Foreign Relations (DGAP), joins AGI President Jeff Rathke and AGI Senior Fellow and Director of the Society, Culture & Politics Program Dr. Eric Langenbacher to discuss the opportunities and challenges facing the transatlantic relationship. How to rebuild trust and invent a transatlantic agenda for the future? Will perceived national interests or personalities drive the next German chancellor's foreign policy approach? How could the different coalition possibilities after the election influence Germany's role and the transatlantic relationship?
---
Host
Jeff Rathke, President, AGI
Guests
Daniela Schwarzer, Director, German Council on Foreign Relations (DGAP)
Eric Langenbacher, Senior Fellow and Director, Society, Culture & Politics Program