Merkel's failed succession plan sets Germany adrift in 2020 and beyond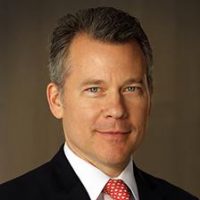 President of AGI
Jeffrey Rathke is the President of the American Institute for Contemporary German Studies at the Johns Hopkins University in Washington, DC.
Prior to joining AICGS, Jeff was a senior fellow and deputy director of the Europe Program at CSIS, where his work focused on transatlantic relations and U.S. security and defense policy. Jeff joined CSIS in 2015 from the State Department, after a 24-year career as a Foreign Service Officer, dedicated primarily to U.S. relations with Europe. He was director of the State Department Press Office from 2014 to 2015, briefing the State Department press corps and managing the Department's engagement with U.S. print and electronic media. Jeff led the political section of the U.S. Embassy in Kuala Lumpur from 2011 to 2014. Prior to that, he was deputy chief of staff to the NATO Secretary General in Brussels. He also served in Berlin as minister-counselor for political affairs (2006–2009), his second tour of duty in Germany. His Washington assignments have included deputy director of the Office of European Security and Political Affairs and duty officer in the White House Situation Room and State Department Operations Center.
Mr. Rathke was a Weinberg Fellow at Princeton University (2003–2004), winning the Master's in Public Policy Prize. He also served at U.S. Embassies in Dublin, Moscow, and Riga, which he helped open after the collapse of the Soviet Union. Mr. Rathke has been awarded national honors by Estonia, Latvia, and Lithuania, as well as several State Department awards. He holds an M.P.P. degree from Princeton University and B.A. and B.S. degrees from Cornell University. He speaks German, Russian, and Latvian.
__
Jeff Rathke writes in The Hill about this week's political tremors in Germany.
A tremor shook German politics on Monday, with effects that will reach well beyond the country's borders. Chancellor Angela Merkel's presumptive heir, Defense Minister Annegret Kramp-Karrenbauer, announced that she would step down from the chairmanship of the Christian Democratic Union (CDU) and will not be the party's chancellor candidate in the Bundestag election scheduled for late 2021.
Her resignation was sparked by a failure to control a regional party organization flirting with forms of cooperation with the far right, but doubts about her leadership have grown since she won the chairmanship in December 2018. The election of a new successor will preoccupy the main governing party at a time when stronger German leadership is needed to confront critical challenges in Europe, across the Atlantic, and in global politics. It will stifle for as long as Merkel remains chancellor the growing momentum within the CDU to implement new policies on issues like defense or geoeconomic competition with China. After Kramp-Karrenbauer's resignation, what is arguably Europe's most important country is likely to experience another half-year or more of drift — which Germany, its European partners, and its American ally can ill afford.
---
This article originally appeared in The Hill on February 11, 2020.