Episode 63: Trust, Media Literacy, and Regulation—How to Think about Fake News, Misinformation, and Disinformation in Germany and the United States
futur eins
Alexander Sängerlaub leads the think & do tank futur eins. He has been working on digital public spheres for a long time and prefers to do so holistically. Since 2017, he has been helping to build the "Strengthening Digital Public Spheres" department at the Berlin-based think tank Stiftung Neue Verantwortung, where he led projects on disinformation ("fake news"), fact-checking, and digital news literacy. In 2014, he founded the utopian political magazine Kater Demos – the first German constructive journalism magazine – and was head of editorial & creation. Before that, he was a research assistant at the University of Hamburg and the Free University of Berlin in journalism & communication studies. In addition to politics, science and journalism, he also knows the side as a consultant in the Berlin agency Blumberry from a campaigner and PR point of view.
He is particularly interested in the evolution of our democratic information architectures in the digital age, whether through journalistic innovations such as Constructive Journalism or the question of how we, as a knowledge society, can also harness the full potential of digitization for our publics. He is also regularly active on these topics as a speaker (e.g. Goethe Institutes San Francisco & Seattle, Streitraum, ARD/ZDF Media Academy), host (e.g. EU Commission) or as an expert (e.g. German Bundestag).
He studied journalism, psychology and political communication at the Free University in Berlin and has taught at the University of the Arts, the Berlin University of Applied Sciences and also at the Free University Berlin. His never-written dissertation entitled "Who needs journalists when you can have robots?" on journalism and artificial intelligence was always interrupted by life (including Kater Demos).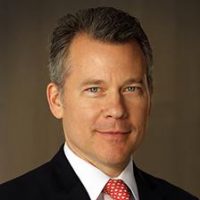 President of AGI
Jeffrey Rathke is the President of the American Institute for Contemporary German Studies at the Johns Hopkins University in Washington, DC.
Prior to joining AICGS, Jeff was a senior fellow and deputy director of the Europe Program at CSIS, where his work focused on transatlantic relations and U.S. security and defense policy. Jeff joined CSIS in 2015 from the State Department, after a 24-year career as a Foreign Service Officer, dedicated primarily to U.S. relations with Europe. He was director of the State Department Press Office from 2014 to 2015, briefing the State Department press corps and managing the Department's engagement with U.S. print and electronic media. Jeff led the political section of the U.S. Embassy in Kuala Lumpur from 2011 to 2014. Prior to that, he was deputy chief of staff to the NATO Secretary General in Brussels. He also served in Berlin as minister-counselor for political affairs (2006–2009), his second tour of duty in Germany. His Washington assignments have included deputy director of the Office of European Security and Political Affairs and duty officer in the White House Situation Room and State Department Operations Center.
Mr. Rathke was a Weinberg Fellow at Princeton University (2003–2004), winning the Master's in Public Policy Prize. He also served at U.S. Embassies in Dublin, Moscow, and Riga, which he helped open after the collapse of the Soviet Union. Mr. Rathke has been awarded national honors by Estonia, Latvia, and Lithuania, as well as several State Department awards. He holds an M.P.P. degree from Princeton University and B.A. and B.S. degrees from Cornell University. He speaks German, Russian, and Latvian.
__
George Washington University
Dr. Rebekah Tromble is Associate Professor in the School of Media and Public Affairs and Director of the Institute for Data, Democracy, and Politics (IDDP) at George Washington University. She recently joined George Washington University after spending eight years in the Institute of Political Science at Leiden University in the Netherlands.
Dr. Tromble's research focuses on political communication, digital research methodology, and research ethics. She is particularly interested in political discourse on social media, as well as the spread and impact of online misinformation. Her research has been published in leading journals such as New Media & Society, International Studies Quarterly, and Political Communication.
Dr. Tromble is currently leading two large research projects. The first, funded by Twitter, brings together a team of international researchers from both the social and computer sciences to investigate the "health" of political conversations on Twitter. The project is developing metrics for assessing the extent of phenomena such as echo chambers, incivility, and intolerance across political topics, different geographical regions, and languages. Dr. Tromble's second project, entitled "The (Mis)Informed Citizen" and run in collaboration with scholars at Utrecht University (the Netherlands) and the Alan Turing Institute (London), seeks to develop computational tools that will allow researchers to analyze and assess the quality of online news content. Such tools will, in turn, permit scholars to better understand the impacts of encountering misinformation on people's beliefs, attitudes, and behaviors—including voting behavior.
Dr. Tromble consults regularly for both industry and policymakers, particularly on topics of digital platform accountability, responsible data use, and best practices for combatting the effects of misinformation.
---
On this episode of The Zeitgeist, AGI President Jeff Rathke is joined by Alex Sängerlaub, the director and co-founder of futur eins in Berlin, and Rebekah Tromble, Associate Professor and Director of the Institute for Data, Democracy and Politics at the George Washington University, as they discuss the spread of misinformation and disinformation in Germany and the United States. How has the Covid-19 pandemic affected the spread of misinformation? Are Americans and Germans "media literate" enough to distinguish between real and false information? What forces are shaping the public's perception of news and media and their trust in institutions and expertise? How does the media landscape in Germany and the United States affect the countries' approaches to tackling the issue of misinformation? Is it possible for governments to quickly enact effective laws and regulations in the EU and the United States?
---
Host
Jeff Rathke, President, AGI
Guest
Alexander Sängerlaub, director and co-founder, futur eins
Rebekah Tromble, Associate Professor, School of Media and Public Affairs and Director, Institute for Data, Democracy, and Politics (IDDP), George Washington University
---
This podcast episode is part of the AGI project "The Importance of the Transatlantic Partnership in Times of Global Crises" and is generously funded by the the European Recovery Program (ERP) of the Federal Ministry for Economic Affairs and Climate Action (BMWK).