Episode 22: Replacing the Tornado: The Strategic and Political Debate
German Council on Foreign Relations (DGAP)
Dr. Christian Mölling became research director of DGAP in February 2017. He also heads the Security and Defense Program.
Before joining DGAP, Mölling held research and leadership positions with the German Marshall Fund of the United States (GMF), the International Security Research Division at the German Institute for International and Security Affairs (SWP), the Center for Security Studies at ETH Zurich, and the Hamburg Institute for Peace Research and Security Policy.
He has been a visiting fellow at the European Union Institute for Security Studies in Paris, the Royal United Services Institute (RUSI) in London, and the Paris-based Fondation pour la recherche stratégique.
Mölling studied politics, economics, and history at the universities of Duisburg and Warwick and holds a doctoral degree from Ludwig Maximilian Universität Munich.
Heinrich Brauss was NATO's Assistant Secretary General for Defence Policy and Planning in 2013- 2018, having joined the International Staff of the North Atlantic Treaty Organisation (NATO) in September 2007 as Deputy Assistant Secretary General for Policy and Planning. Prior to joining NATO he served at the EU, first in the European Union Military Staff (EUMS) as Assistant Chief of Staff, Operations & Exercises Division and then as the Director of the Civilian/Military Cell and the EU Operations Centre. In 2001 he assumed command of an Armoured Brigade in Potsdam/Germany. He also deployed for operations in Bosnia and Herzegovina, where he served as Chief of Staff in the Headquarters of the Stabilisation Force (SFOR). Other appointments included, inter alia, Chief of Staff of a Mechanised Infantry Brigade and Commander of an Armoured Artillery Battalion. He first gained international experience as a member of the Staff of the German Military Representative in the Military Committee of NATO and EU/WEU in Brussels, where his responsibilities covered NATO's strategy, enlargement, command and force planning. He also served as Branch Chief in the Planning and Advisory Staff to the former German Minister of Defence, Volker Rühe, in Bonn/Germany. He retired on 31 July 2018 after 46 years of service in the German Armed Forces. He holds the rank of Lieutenant General (retd.) in the German Armed Forces.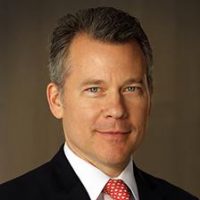 President of AGI
Jeffrey Rathke is the President of the American Institute for Contemporary German Studies at the Johns Hopkins University in Washington, DC.
Prior to joining AICGS, Jeff was a senior fellow and deputy director of the Europe Program at CSIS, where his work focused on transatlantic relations and U.S. security and defense policy. Jeff joined CSIS in 2015 from the State Department, after a 24-year career as a Foreign Service Officer, dedicated primarily to U.S. relations with Europe. He was director of the State Department Press Office from 2014 to 2015, briefing the State Department press corps and managing the Department's engagement with U.S. print and electronic media. Jeff led the political section of the U.S. Embassy in Kuala Lumpur from 2011 to 2014. Prior to that, he was deputy chief of staff to the NATO Secretary General in Brussels. He also served in Berlin as minister-counselor for political affairs (2006–2009), his second tour of duty in Germany. His Washington assignments have included deputy director of the Office of European Security and Political Affairs and duty officer in the White House Situation Room and State Department Operations Center.
Mr. Rathke was a Weinberg Fellow at Princeton University (2003–2004), winning the Master's in Public Policy Prize. He also served at U.S. Embassies in Dublin, Moscow, and Riga, which he helped open after the collapse of the Soviet Union. Mr. Rathke has been awarded national honors by Estonia, Latvia, and Lithuania, as well as several State Department awards. He holds an M.P.P. degree from Princeton University and B.A. and B.S. degrees from Cornell University. He speaks German, Russian, and Latvian.
__
---
In an era of increasing demands for military burdensharing, the issue of Germany's aging combat aircraft fleet—the Tornados—is gaining importance. With functions ranging from conventional air-to-ground attacks, to air reconnaissance, to the ability to carry nuclear weapons and provide deterrence, the German fleet is a critical component of European security and NATO effectiveness. Some experts are concerned about Russia's ability to achieve regional superiority in its western neighborhood (i.e., the Baltics), and emphasize that for NATO deterrence to be credible and effective, it must have the means to conduct its missions, including nuclear. It is a bigger question both strategically and politically than just aircraft.
On this episode of The Zeitgeist, Jeff Rathke is joined by two of Germany's leading defense experts: Dr. Christian Mölling and Lt. Gen. (Ret.) Heiner Brauss. They discuss the issue of Germany's aging fighter aircraft, and the options for replacement. They also discuss the roles that these aircraft play, including in a NATO context, and why finding the right replacement is important in an era of a resurgent Russia. Finally, they look at the political dynamics at play within Germany and the European Union, and in the transatlantic relationship.
---
---
Host
Jeff Rathke, President, AGI
Guests
Lt. Gen. (Ret.) Heiner Brauss, Senior Associate Fellow, German Council on Foreign Relations (DGAP)
Dr. Christian Mölling, Research Director, German Council on Foreign Relations (DGAP)
---