Why Some German Companies Are Struggling with the Ukraine Sanctions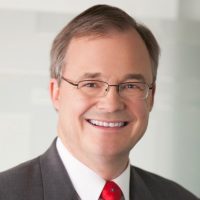 German attorney-at-law (Rechtsanwalt)
Dr. Axel Spies is a German attorney (Rechtsanwalt) in Washington, DC, and co-publisher of the German journals Multi-Media-Recht (MMR) and Zeitschrift für Datenschutz (ZD).
Until Russia's military invasion in Ukraine, many German companies used to have close ties with Russian companies and institutions. Some of them stem from the time of the USSR when East Germany was a workbench for various products sold and distributed in the Communist bloc. Other companies entered into joint ventures with Russian entities after the fall of the Berlin wall, encouraged by the German government and its convenient government-backed "Hermes" bails. Especially in former East Germany, companies with longstanding ties to Russia have relied on a workforce that knows the language and workers who had even been trainees or students in Russia during the GDR. Spätaussiedler families—persons of German descent in former Soviet Union countries who came to Germany—often found jobs using their Russian language skills and taking advantage of their knowledge of the Russian culture.
According to official data from the Russian tax authority, there were almost 4000 German companies and representative offices with German capital registered in Russia at the end of 2020. Many more companies in Germany without representative offices or registrations in Russia have presumably delivered goods and services into that country. Their business opportunities in Russia ended abruptly when Putin's troops invaded Ukraine. For many companies in Germany with ties to Russia, it was a rude awakening. "We are experiencing an epochal turning point (Zeitenwende)," Chancellor Scholz said during a special session of the Bundestag on February 27, 2022. "That means the world after [the invasion] is no longer the same as the world before." At the heart of the matter, he said, is the question whether crude power can break the law and whether Vladimir Putin can be allowed to turn back the clocks to the days of the great powers of the 19th century. "We [need to] muster the strength to set limits to warmongers like Putin," Scholz stressed.
Sanctions and Countersanctions
A barrage of U.S., EU, and UK sanctions followed, first against Russian leaders and its oligarchs, later against Belarus. As an example, President Biden issued Executive Order 14068 on March 11, expanding prohibitions on trade with Russia and announcing new restrictions on Russian imports and exports, including luxury goods, which affect many German companies. Even for experts, it is difficult to determine the scope of the new sanctions released or amended almost daily. They cover the so-called SDNs ("Specially Designated Nationals")—individuals and companies whose assets are blocked. Businesses are generally prohibited from dealing with them. But who falls under it? There are various lists. The SDNs may control a network of companies that makes it difficult to determine who is sanctioned. The authorities in charge of the sanctions intentionally issue vague guidelines so that U.S. and European companies exert a maximum of caution for any dealing with Russian individuals and entities.
It takes companies in Europe significant efforts to determine whether they are subject to the U.S. sanctions that are often stricter than the EU sanctions, which could trigger huge fines and are enforced more often. Economic sanctions administrated by the U.S. Department of Treasury's Office of Foreign Asset Control (OFAC) are often intended to have extraterritorial effects, and therefore can impose significant compliance costs and penalties on U.S. subsidiaries as well as their non-U.S. affiliates or parent entities. The scope of U.S. sanctions is also framed within the context of the executive order from which the rules, policies, and guidance are derived, the jurisdictional reach of the International Emergency Economic Powers Act (IEEPA) and the National Emergencies Act (NEA), and the circumstances under which OFAC has discretionary authority to exercise jurisdiction over an individual or entity. One example: a foreign entity subjects itself to U.S. jurisdiction through certain transactions or activities subject to OFAC's jurisdiction. In short, U.S. sanctions laws and regulations reach parties outside the United States. Accordingly, OFAC likely can exercise its jurisdiction hook extraterritorially. Not surprisingly, companies tend to over-compensate/over-comply with sanctions. As a precaution or due to political pressure, many German companies have voluntarily pulled out of the Russian market even if they are not legally forced to do so.
How to Get Paid?
Adding to their woes, many German companies worry how the Russian contractual partners pay them, how to transfer funds to continue their operations in Russia, pay workers and spare parts etc. Approximately 80 percent of all banks in Russia are currently sanctioned. Two Russian Decrees (No. 79 and 81) provide for stiff measures, such as a prior clearance by the Government Commission on Control over Foreign Investments for various transactions between Russian residents and foreign persons who are residing or have their main place of business/main source of income in a country that has imposed sanctions against Russia (so-called unfriendly states). Recently, Russian Presidential Decree No. 126 imposed further limitations on cross-border monetary transfers, but interestingly also gave Russian regulators broad discretion to make exceptions from the previously adopted general bans and specific restrictions. Expropriations in Russia (called "external special management") would be the worst case, also for German companies.
Various Disputes on the Horizon
The conflict in Ukraine has resulted in the disruption of innumerable commercial agreements between and among financial, manufacturing, and other entities. The sanctions imposed by the Western countries on various Russian and Belarusian persons and entities because of the war are exceptional in their coordination, breadth, and speed. Russian countermeasures could also affect the performance of commercial agreements by parties across the globe. Many businesses are considering whether (and if so, how) the operations in Russia might impact their and their counterparties' obligations under agreements that cover entities or individuals who fall under the Ukraine sanctions. Lawsuits and arbitration procedures could be the logical consequence. Russia is party to multiple bilateral investment treaties ("BITs") with other states. The core of these BIT are substantive protection guarantees for foreign investors and the investors' right to arbitration. Claims under a BIT can be brought before an international arbitral tribunal which is neutral and independent from Russia. Lawsuits in countries where there are assets are also possible. In the meantime, German (re-)insurance companies fear huge claims against them, for instance for airplanes that were leased to Russian companies and will not be returned to their owners.