Germany Buys Pipeline Peace with Washington at the Price of Owning Russian Misbehavior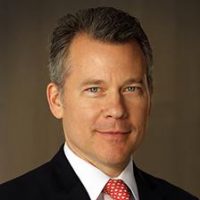 President of AGI
Jeffrey Rathke is the President of the American Institute for Contemporary German Studies at the Johns Hopkins University in Washington, DC.
Prior to joining AICGS, Jeff was a senior fellow and deputy director of the Europe Program at CSIS, where his work focused on transatlantic relations and U.S. security and defense policy. Jeff joined CSIS in 2015 from the State Department, after a 24-year career as a Foreign Service Officer, dedicated primarily to U.S. relations with Europe. He was director of the State Department Press Office from 2014 to 2015, briefing the State Department press corps and managing the Department's engagement with U.S. print and electronic media. Jeff led the political section of the U.S. Embassy in Kuala Lumpur from 2011 to 2014. Prior to that, he was deputy chief of staff to the NATO Secretary General in Brussels. He also served in Berlin as minister-counselor for political affairs (2006–2009), his second tour of duty in Germany. His Washington assignments have included deputy director of the Office of European Security and Political Affairs and duty officer in the White House Situation Room and State Department Operations Center.
Mr. Rathke was a Weinberg Fellow at Princeton University (2003–2004), winning the Master's in Public Policy Prize. He also served at U.S. Embassies in Dublin, Moscow, and Riga, which he helped open after the collapse of the Soviet Union. Mr. Rathke has been awarded national honors by Estonia, Latvia, and Lithuania, as well as several State Department awards. He holds an M.P.P. degree from Princeton University and B.A. and B.S. degrees from Cornell University. He speaks German, Russian, and Latvian.
__
The United States and Germany, seeking to lower the temperature in their six-year-old dispute over the Nord Stream 2 gas pipeline, issued a joint statement on July 21, 2021. The U.S.-German understanding seeks to mitigate the damage Nord Stream 2 will cause to Ukraine through a combination of political support, economic assistance, and regional infrastructure building with the objective of maintaining Ukraine as a gas-transit country for the coming decade while facilitating Ukraine's energy transition. The German financial commitment is notable but not game-changing: Germany will contribute $175 million to a Green Fund for Ukraine that could under the right circumstances leverage private sector and third-party engagement, bringing the total to $1 billion. A separate fund of $70 million will support bilateral energy projects under the control of a German special envoy. Other commitments—expanded German participation in the Three Seas Initiative and a Ukraine Resilience Package for energy security— come without price tags. These amounts likely fall short even of one year's transit fees paid by Russia's Gazprom ($2.11 billion in 2020), a contract that will expire in 2024. The agreement implies that in exchange for these German measures, the United States will not pursue secondary sanctions against European firms and individuals involved with Nord Stream 2.
Many U.S. observers, including legislators from both parties, were critical of the Biden administration's approach and what they consider excessive U.S. concessions in exchange for meager German commitments. What does the Nord Stream 2 case illustrate about the potential for a more effective Russia policy, and what are its possible implications?
German myopia
Nord Stream 2 is a major German mistake and has been since it was announced in 2015. Berlin insisted on the pipeline project despite the opposition of the majority of EU member states and of Ukraine, a country with an EU association agreement whose territory has been annexed and occupied through Russian aggression.
The political logic of Nord Stream 2 for Germany has been that ties to Russia are crucial, even when Russian behavior is at its worst. While Berlin has not condoned and indeed has led the EU response to Russian territorial aggression against Ukraine, it sees a fundamental interest in preserving channels of cooperation and communication with Moscow; the economic relationship serves this purpose. Important voices in all German political parties (except the Greens) stress this perceived need. The fundamental role of economic interdependence is a serious one but has a distinct edge— if German-Russian relations are stabilized by economic ties (such as Nord Stream 2) that give Moscow a reason to pull back from a downward spiral in relations, that applies no less to Ukraine's economic relations with Russia. Although Germany has committed itself to use "all available leverage" to facilitate a ten-year extension of the gas transit agreement that expires in 2024, that is a matter outside Berlin's direct control. Kyiv now faces the prospect that Moscow after 2024 will no longer face a significant downside risk from a worsening political and economic relationship. In that sense, Germany's proceeding with Nord Stream 2 sends a clear message to Ukraine: Germany's stabilizing interdependence with Russia is more important than Ukraine's, and it will take precedence.
That message has not been lost on Germany's EU partners and it highlights a central contradiction in Berlin's approach. Germany has the greatest stake in the EU's unity, and Berlin's interest is strongly rooted in its ability to ensure European cohesion— that is why a strong EU and the transatlantic relationship are the two major pillars of German foreign policy. Berlin has ignored its neighbors' concerns and especially the vulnerability of Ukraine. This undermines future German credibility as broker of European compromise; Berlin will have to make sustained political investments to restore its role as a consensus-builder.
American limits
The United States' efforts to change the German government's position on the pipeline have been ineffective and often ill-conceived, but they have been driven by serious concerns, especially about the danger the project poses for Ukraine. But it is not possible for the United States to reverse every mistake that one of its friends or allies makes— at least not at a reasonable cost. They remain sovereign, after all. Given Germany's central role in Europe, stopping a nearly completed pipeline would have undercut the Biden administration's efforts to build a constructive transatlantic partnership on challenges ranging from European security to China policy. In that sense, this deal is about recognizing limits to U.S. power.
One dilemma in the German-American relationship in recent years has been the fixation on points of difference rather than building a positive common agenda. This characterized the Trump administration's approach, which elevated grievances (North Stream 2, defense spending, merchandise trade imbalances) above shared purpose. The Biden administration's early diplomacy with Germany offers an opportunity to restore strategic concord, including with respect to Russia.
Was a better deal to be had? The joint statement's first two paragraphs contain tough language about Russia's aggressive policies (not limited to Moscow's actions toward Ukraine) and how the United States and Germany will work together to counter them. If German policy moving forward is guided by these principles, it will mark a new chapter in transatlantic cooperation to shape European security. The Biden administration in that regard is attempting to minimize the damage to Ukraine's sovereignty and limit the immediate financial impact on Ukraine, and it has secured a commitment from Germany to take national action (and to mobilize the EU) if Russia takes "further aggressive acts against Ukraine." The language in the joint statement about Russia is very broad, as are the illustrative retaliatory measures in the event of aggressive Russian acts: sanctions, limiting Russian exports to the EU or "other economically relevant sectors." If Moscow believes that Germany's full faith and credit stand behind those words, it will have a constraining effect on Russian options.
Putin will certainly test these commitments before too long, and Washington and Berlin must prepare for that now.
It would have been better if that robust language had been part of the Washington Declaration issued by Chancellor Merkel and President Biden during her Washington visit just one week before the Nord Stream 2 deal. Putin will certainly test these commitments before too long, and Washington and Berlin must prepare for that now. Reports that Gazprom is seeking to create leverage for Nord Stream 2 commissioning by reducing the volumes of stored gas in Europe are an indication of one type of pressure Russia may exert.
The joint statement has not resolved the dispute over Nord Stream 2— it has transformed it. The price of the deal for Germany is that it will now own future Russian aggressive actions toward Ukraine, especially in the eyes of the U.S. Congress. This is also the price of increased responsibility, which has characterized the rhetoric of Germany's security policy discourse since the Russian annexation of Crimea and intervention in eastern Ukraine. German resolve in supporting Ukraine and countering Russian attempts to drive wedges in the transatlantic community will play a crucial role for the remainder of Chancellor Merkel's term and will be central to the German-American relationship for the government that takes office later this year.