In Trade Policy, the Best Defense Remains a Good Offense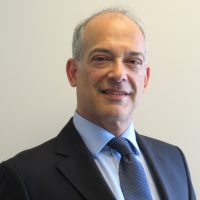 Vice President; Director, Geoeconomics Program
Peter S. Rashish, who counts over 25 years of experience counseling corporations, think tanks, foundations, and international organizations on transatlantic trade and economic strategy, is Vice President and Director of the Geoeconomics Program at AICGS. He also writes The Wider Atlantic blog.
Mr. Rashish has served as Vice President for Europe and Eurasia at the U.S. Chamber of Commerce, where he spearheaded the Chamber's advocacy ahead of the launch of the Transatlantic Trade and Investment Partnership. Previously, Mr. Rashish was a Senior Advisor for Europe at McLarty Associates, and has held positions as Executive Vice President of the European Institute, on the Paris-based staff of the International Energy Agency, and as a consultant to the World Bank, the German Marshall Fund of the United States, the Atlantic Council, the Bertelsmann Foundation, and the United Nations Conference on Trade and Development.
Mr. Rashish has testified on the euro zone and U.S.-European economic relations before the House Financial Services Subcommittee on International Monetary Policy and Trade and the House Foreign Affairs Subcommittee on Europe and Eurasia and has advised three U.S. presidential campaigns. He is a member of the Board of Directors of the Jean Monnet Institute in Paris and a Senior Advisor to the European Policy Centre in Brussels. His commentaries have been published in The New York Times, the Financial Times, The Wall Street Journal, Foreign Policy, and The National Interest, and he has appeared on PBS, CNBC, CNN, and NPR.
He earned a BA from Harvard College and an M.Phil. in international relations from Oxford University. He speaks French, German, Italian, and Spanish.
__
The hometown Washington Redskins may have just missed making it to the playoffs of the National Football League championships this season. But they showed once again how important a strong offense is to success, especially when the team's defense is not performing at a world-class level.
What is true for professional sports also holds for governments. Although less glory-filled, begin with the defense—which in the realm of trade policy means ensuring that other countries play according to the rules. The incoming Trump administration looks set to make this aspect of trade policy its main focus, especially with regard to China.
There are two main reasons for a tough defense in trade policy. First, when foreign governments subsidize their companies' exports, or foreign companies sell their goods in an overseas market at below cost, over time these practices can lead to the disappearance of otherwise competitive domestic firms. This is a basic fairness issue.
Second, the rules that govern international trade have been worked out through painstaking negotiations among the 160 members of the World Trade Organization in Geneva. Both the deterrent effect created by the threat of legal action, and the actual enforcement of WTO laws should a violation occur, help maintain the kind of orderly and predictable trading system that benefits the United States, Germany, and other advanced market economies that are based on the rule of law.
So defense has an important place in international economic policy.  But just as in football, where to win it is not enough to prevent the other side from reaching the end zone, in trade it is also essential to put points on the board.  And in trade policy, another way of saying offense is trade agreements.
No trade agreement, no matter its size or who is taking part, is going to be perfect for a country entering into one—there are always trade-offs involved and not all negotiating goals will be achieved. It is not so different from a marriage, where each party foregoes some independence and sheds some unrealistic expectations in exchange for even greater rewards. In the case of twenty-first century trade agreements, for the United States and Germany these rewards are essentially twofold: increased economic growth, and greater national security.
While the effects of trade agreements on jobs and wages are varied, their role in boosting economic growth is clear. By opening up export opportunities for firms, lowering the cost of both consumer goods and imported inputs that producers cannot find domestically, and providing fair competition to existing firms, trade agreements help create the kinds of economies of scale, cost savings, and enhancements to productivity that raise overall prosperity.
Again, no trade agreement is perfect. In high-performance export sectors, firms will hire new workers, and these workers will see higher wages, but in less competitive sectors some workers will lose their jobs. While Germany has played solid domestic-policy offense through apprenticeship programs that provide workers with up-to-date skills for manufacturing employment, the U.S. has failed to create equivalent education and training opportunities. These programs are able not only to help workers stay ahead of the curve, but also to reenter the workforce if they are displaced—whether from trade, or from the technological changes (robots, artificial intelligence) that are playing a much larger role in workplace upheaval.
However vital trade agreements may be for the increased prosperity they create, their geoeconomic role—the way they can serve broader national interests—is equally important. Washington and Berlin do not forge their trade strategies in a foreign-policy vacuum. Not all states with which the U.S. and Germany trade agree with them about the norms and principles that should guide international economic relations. As the world becomes more diverse politically and more diffuse in terms of power, the way the global economy is organized could become a source of contention, putting a country's national security at stake. Trade agreements, properly constructed, can help multiply and strengthen the written and unwritten rules according to which the U.S. and Germany engage in the international economy, and encourage those countries with differing outlooks to join them.
The future of the Transatlantic Trade and Investment Partnership (TTIP), launched in 2013, is uncertain under a President Trump who won election in part owing to public skepticism about trade deals. Yes, the terms of the deal could be improved—but so could public understanding in the U.S. and Germany of the value of international economic engagement. The fact remains that a strategic economic pact between the U.S. and the EU, of which Germany is the most important power, would be a commanding demonstration of good offense.