Episode 08: German and European Security at a Crossroads
European Council on Foreign Relations
Jana Puglierin was a Fellow in the American-German Situation Room in 2017. She has been the head of ECFR's Berlin office and a senior policy fellow at the European Council on Foreign Relations since January 2020. She also directs ECFR's Re:shape Global Europe project, which seeks to develop new strategies for Europeans to understand and engage with the changing international order.
Before joining ECFR, Puglierin headed the Alfred von Oppenheim Center for European Policy Studies at the German Council on Foreign Relations (DGAP). From September 2013 to December 2015 she was a program officer at the DGAP's Future Forum Berlin (Berliner Forum Zukunft).
Prior to this she was an advisor on disarmament, arms control, and non-proliferation at the German Bundestag, where she also worked on matters relating to German and European foreign and security policy.
Between 2003 and 2010, she worked as a researcher and lecturer in Bonn University's political science and contemporary history department as well as in the University's North American studies program. She also held a teaching post at the University of Chemnitz, and worked as a researcher at the DGAP.
She studied political science, international and European law, and sociology at the University of Bonn, at Venice International University, and at the State University of New York (SUNY) at Albany. Her doctoral degree was based on a thesis on the life and thought of John H. Herz.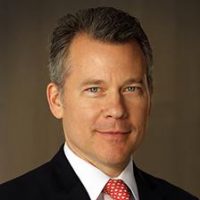 President of AICGS
Jeffrey Rathke is the President of the American Institute for Contemporary German Studies at the Johns Hopkins University in Washington, DC.
Prior to joining AICGS, Jeff was a senior fellow and deputy director of the Europe Program at CSIS, where his work focused on transatlantic relations and U.S. security and defense policy. Jeff joined CSIS in 2015 from the State Department, after a 24-year career as a Foreign Service Officer, dedicated primarily to U.S. relations with Europe. He was director of the State Department Press Office from 2014 to 2015, briefing the State Department press corps and managing the Department's engagement with U.S. print and electronic media. Jeff led the political section of the U.S. Embassy in Kuala Lumpur from 2011 to 2014. Prior to that, he was deputy chief of staff to the NATO Secretary General in Brussels. He also served in Berlin as minister-counselor for political affairs (2006–2009), his second tour of duty in Germany. His Washington assignments have included deputy director of the Office of European Security and Political Affairs and duty officer in the White House Situation Room and State Department Operations Center.
Mr. Rathke was a Weinberg Fellow at Princeton University (2003–2004), winning the Master's in Public Policy Prize. He also served at U.S. Embassies in Dublin, Moscow, and Riga, which he helped open after the collapse of the Soviet Union. Mr. Rathke has been awarded national honors by Estonia, Latvia, and Lithuania, as well as several State Department awards. He holds an M.P.P. degree from Princeton University and B.A. and B.S. degrees from Cornell University. He speaks German, Russian, and Latvian.
__
Centre for European Reform
Sophia Besch is a DAAD/AICGS Research Fellow from September to December 2021. She is a Senior Research Fellow at the Centre for European Reform's (CER) Berlin office and a Nonresident Senior Fellow at the Atlantic Council Europe Center. She works on European defense issues, with a focus on EU defense industrial cooperation, German defense policy, the effects of Brexit on defense cooperation, and EU-NATO relations. Ms. Besch holds Master's degrees from the London School of Economics and Sciences Po Paris and is currently pursuing a PhD at King's College London.
Ms. Besch's dissertation is concerned with the EU's decision to establish the European Defence Fund, a new initiative that uses EU budget money to incentivize defense industrial cooperation. Specifically, her research centers on the internal interplay of actors that led to this instance of European integration in a traditionally intergovernmental policy field.
During her fellowship at the AICGS, Ms. Besch will analyze the transatlantic dimension of the Defence Fund. She will examine how U.S. government and industry actors perceived the EU's creation of the Fund and what role the defense relationship with the United States played in member-states' deliberations. This will eventually allow her to draw policy-relevant conclusions about the Fund's implications for defense cooperation between the United States and Europe.
The DAAD/AICGS Research Fellowship is supported by the DAAD with funds from the Federal Foreign Office.
---
As the March 29 deadline for the United Kingdom to leave the European Union approaches, no one knows how it will ultimately turn out. But some lessons are apparent despite the uncertain outcome.  And with elections to the European Parliament happening at the end of May, what direction Europeans want for the European Union is an increasingly salient issue.
French president Emmanuel Macron put it this way, in the headline of an op-ed that recently appeared simultaneously across Europe:  "Dear Europe, Brexit is a lesson for all of us: it's time for renewal."  The French president calls for a European renaissance that would build a closer-knit Europe, focused on the issues that concern many voters, with sweeping proposals for security, including at Europe's borders; social progress, including a European minimum wage; and scientific and economic innovation. It is more an election platform than a program for governing.
What is Germany's view on Macron's agenda?  Leader of the Christian Democratic Union Annegret Kramp-Karrenbauer issued her response a few days later.  She shared President Macron's urgency, but wrote that there is more support for the European idea than ever before.  She echoed the emphasis on securing Europe's borders, strengthening innovation, and standing up a European security council that would include Great Britain.
In this episode of The Zeitgeist, Dr. Jana Puglierin and Sophia Besch join Jeff Rathke to talk about the direction Germany's security policy is taking. They cover four fundamental questions:  What is Germany's role in European security?  Are the changes in German policy adequate for the changing international security environment?  How are Germany and France seeking to strengthen their cooperation?  And how can the United States and Germany manage their frictions in the interest of a stronger transatlantic relationship?
---
"All Hands on Deck" in the Berlin Policy Journal
---
Host
Jeff Rathke, President, AGI
Guests
Sophia Besch, Research Fellow, Centre for European Reform
Jana Puglierin, Head of Program, Alfred von Oppenheim Center for European Policy Studies, German Council on Foreign Relations
---
Support for this episode is provided in part by the Steven Muller New Initiatives Fund.